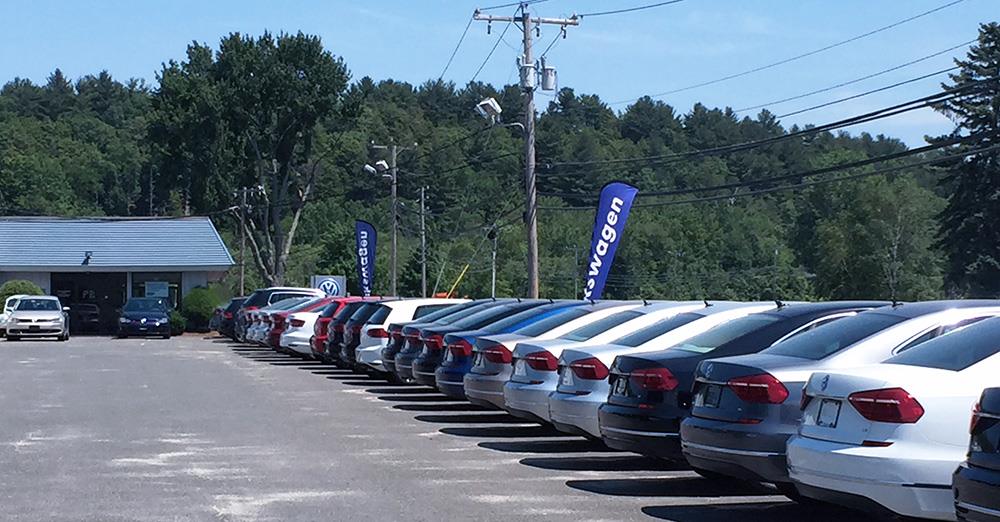 Call Us Today:
(866) 983-2238
As a local Canton, CT destination for discovering an exceptional new or used Volkswagen, our team at Mitchell Volkswagen is focused on guiding to a model that best suits each of our customers. From compact sedans to large family SUVs, our latest model lineup has built a reputation for being ripe with plenty of different options to consider. Whether you're from Torrington, Simsbury, Hartford, or Avon, it's simple to plan your visit to explore our dealership during your car search.
Once you begin your search for a vehicle within our new inventory of Volkswagen models, it doesn't take long to experience the consistent focus on upscale design, which is front and center throughout our diverse selection. From the iconic Volkswagen Beetle and spacious allure of the Jetta, to the all-new Atlas midsize SUV and Golf SportWagen, our recent model lineup is all about offering a multitude of choices for interested buyers. Not only can you count on the variety that is available at our dealership, but our staff is always eager to demonstrate the engaging performances that help to flesh out our brand's reputation.
Those on the hunt for a successor to their current vehicle don't have solely rely on our new inventory to head home in satisfaction. Thanks to our growing selection of pre-owned models, it's easier than ever to secure a well-equipped Volkswagen of your very own. Most of these used Volkswagens are a part of our certified pre-owned inventory, which helps to ensure a reliable performance with a 100+ point inspection before being sold at our showroom location. They each also come with a complimentary CARFAX® Vehicle History Report, which gives a transparent look at each model's ownership, service, and accident history. Beyond our used Volkswagen vehicles, there are also a handful of other vehicle to take into consideration with plenty of budget-savings to boot.
Simply put, there are few Canton destinations that can provide their customers with the selection and attention to detail of our Volkswagen inventory. No matter what leads you to our dealership for your car search, we're hopeful that you'll be able to find a vehicle that fulfills your unique set of needs. Plan your visit to find a new or used Volkswagen with our team at 51 Albany Turnpike today!