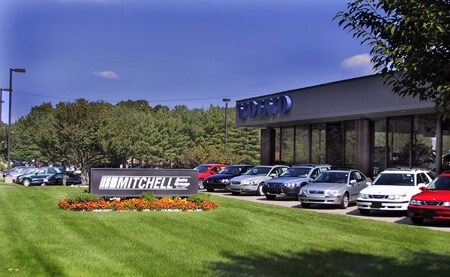 Our Mission and Promise
Our mission at every dealership location that comprises the Mitchell Auto Group is to provide our customers with the safest and most reliable vehicles available in the market, and do so by way of sales and service experiences that assures total satisfaction. We promise that we will only deliver you a vehicle after:
All features of the vehicle have been explained.
The vehicle is clean, inside and out.
You've met our Service staff, and know their location and hours.
We've gone through all the details of your warranty, owner's manual, and maintenance schedule.
You've asked us every question that you might have, and know how to reach us by phone or online with questions that come up later.
We further promise to be there for you for as long as you own your vehicle. Your satisfaction isn't "total" unless it lasts for the life of the car.
The Mitchell Auto Group History
Ninety Years of Proud Automotive Sales and Service for Connecticut
In 1922, Robert Pringle, fresh from Scotland, started a small automotive garage on Canal Street in Weatogue, Connecticut. From that humble beginning, we have grown to become dealers for the Volvo, Saab, Dodge, VW, Subaru, Land Rover, Chrysler, Dodge, and now Ford! Eight store locations, along with a state-of-the-art body shop are now a part of our auto group.
Our company directors have been with us for over 50 years of combined service. Their commitment and dedication has proven itself time and time again especially in the area of new business start-ups. Their combined skills have allowed our business to show stable, charted growth.
The average length of service in our company is 9.5 years! We are a company that is committed to our employees and their families.
Community Connections
Our Supported Businesses and Organizations
As a member of the Farmington Valley Community, we wish to acknowledge some of the fine charities and organizations we support:
The Warner Theatre
The Granby Little League
Flight of America
The Village Ride for Children
Hartland Lions Club
The Mitchell Auto Group is always involved in a number of local and regional community events. We invite you to review the long list of charities and non-profit organizations we support at our Mitchell Auto Cares website.